What are the odds that three women would randomly meet in the same hair salon and each would talk about their boyfriend, who turns out to be the same man?
So, I've been doing research for a new story series I'm working on. It's set in a local hair salon. See eh, I used to think this city is low-key boring. Nah, it's not. I just wasn't going to the right places. Hair salons? Fadalawd! The things my ears have heard. I think hairdressers/barbers are undercover therapists because clients always talk in their shops. And women hair salons? No holds barred.
The drama that goes on there is the stuff of television. Like the one where a man dragged his wife to change the sew-in weave, she'd worn for six months. Egads! The salon stank when that thing came off. But that's not today's story. For this one, Fate was definitely at play here.
Ladies One, Two and Three come into the salon at different times. One and Three were having weaves installed, Two was making braids. The gist was flowing well, regular stuff. Then the subject of men came up, as it was fated to do. The particular topic was weasel boyfriends.
"The last one my guy just did, I don't think I will forgive him for now," said Lady Three. "That idiot is saying he won't pay me the money that I borrowed him. In this economy, he thinks two hundred thousand naira is small money that I can forget. And I suspect that he's carrying woman sef."
(I'm paraphrasing here).
My ears perked up and my bumbum unconsciously shifted my upper body forward.
Lady Two shouted, "What?! 200k?! You give man 200k?! You no try o."
"He said he wanted to invest in his business," said Lady Three, a little defensive. "Business, I haven't seen, and my money don enter voicemail. I've told him that if I don't get my money by month-end, me and him will have trouble."
Now I was sitting there, wishing I was a man. I need someone to invest two hundred thousand naira in my business.
At this point, Lady One pipes in. Her man is a good man, she says. He accepts and is like a father to her son. She doesn't understand where "you people" meet men like that, who take from you and don't give back. If it were her, she wouldn't take that rubbish. Anyway, it can't even happen because her man takes care of everything she needs.
I was sitting there like, damn this single to stupor is not working for me. I need a man. 😭God when?
But Lady 2 cuts short my 'God-whenning' when she mentions her man's name.
"Michael doesn't know me o," she said. "He will see my real colour if that money doesn't appear by this month's end."
"Your boyfriend's name is Michael? My guy's name is Michael too," said Lady One.
"You don't mean it?! Wow. What a coincidence," Lady Three replied. "Where is he from?"
Lady One mentioned the state. Someone gasped. It was Lady Two who'd been silent all along. Now her mouth was hanging open and she was shaking her head from side to side.
By now, my bum had shifted my body so far, I was almost inside their collective mouths.
"No. Michael Ukpo*?" whispered Lady Two. Then she cleared her throat and repeated her question. "Is he from so-and-so state? Your guy is Michael Ukpo?"
"Jesus!" the other two women exclaimed.
Yes, it wasn't my concern but I had to support them with my own exclamation. "Elé!"
"Excuse me! Is this a joke or something?" Lady One barked.
"Michael has finished me," Lady Three muttered softly under her breath.
"Is this a joke?" Lady One reiterate
"Ah! Michael, God will punish you!" Lady Tow screamed, a throbbing vein on her forehead threatening to break the skin and make an entrance into the outside world.
"It will not be well with you, Michael."
There was now a mini pandemonium in the salon. Those who hadn't paid attention at the beginning now wanted to know who Michael was.
It dawned on Lady One that the other women's claims wasn't a joke. She started yelling that someone, anyone, should tell her the truth. Lady Two was cursing the Michael fellow. Lady Three was slapping her thighs and shouting, hands on her head.
Me: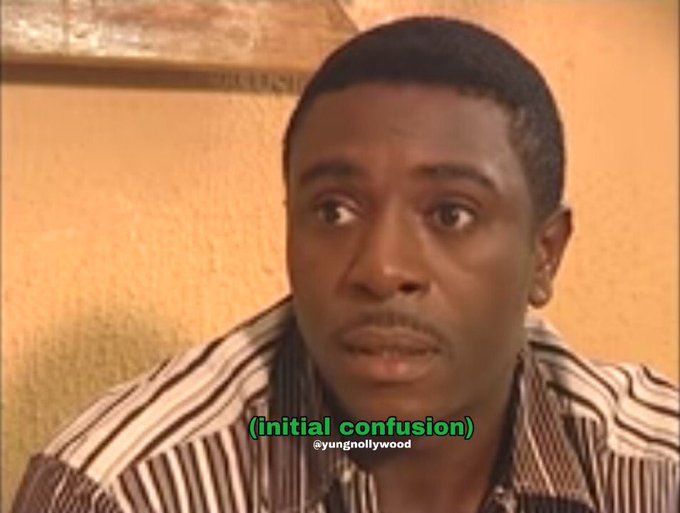 Then it hit me what had just happened and I was like: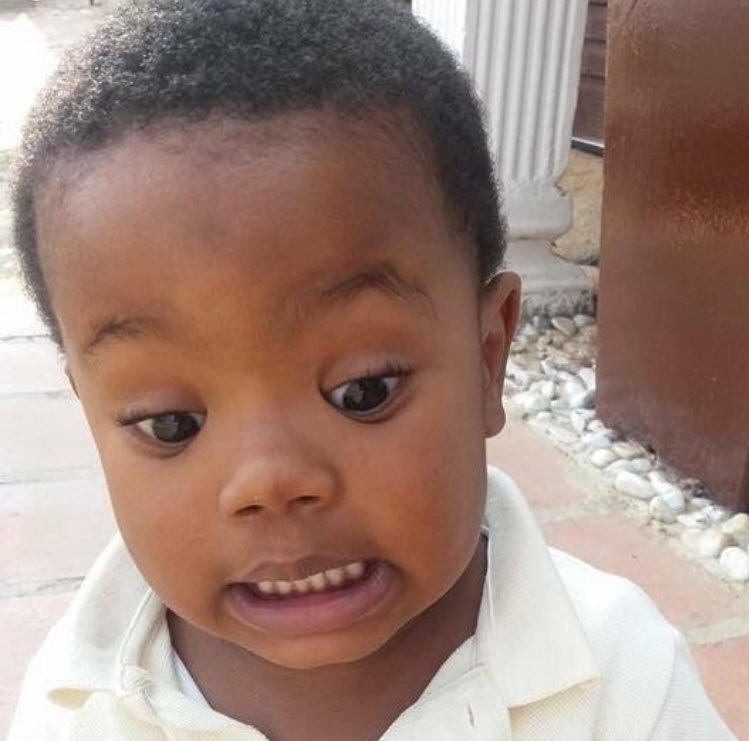 Some semblance of peace was soon restored by the woman who owned the salon.
"Auntie, how do you know him?" she asked Lady Two.
"He's my boyfriend. Kai!" she replied, biting right forefinger. "Idiot that I suffered for."
Salon owner moved on to Lady Two and said, "Sister, are you sure he's your boyfriend?"
"Am I sure?" the woman snapped. "You're asking me if I'm sure that a man I'm housing is my boyfriend? Someone that I furnished his house? Even down the pot he uses to cook. I bought it."
Erm….werreminit. Are you or aren't you the one who said just minutes ago that your man takes care of everything you need?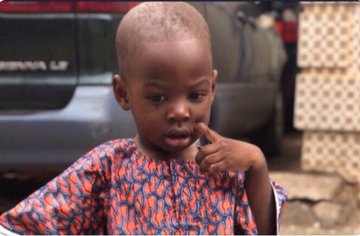 We were all staring at her but she was too angry to realise that she'd shot herself in the foot.
"I even took money from my savings that I don't touch and gave him to invest his business. What have I not done for that bastard! And he still had the guts to cheat on me."
"You also gave him money?" asked Lady Three, clapping her hands in amazement. "Wonders shall never cease! Maaaiiiikelll!"
"How much did you give him?" the owner of the salon inquired. Pertinent question.
"Two million naira," Lady One replied, her voice low.
Me: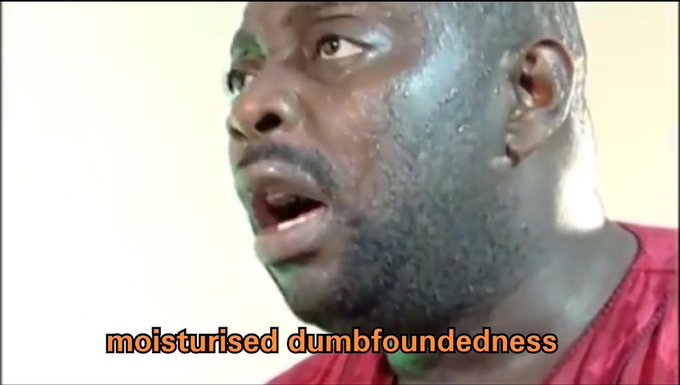 Everyone else was going:
"Ah!"
"What?!"
"TWO MILLION?!
Another round of pandemonium and monetary calculation. In the midst of it, Lady One reached for her bag and fished out a phone. Then she ordered us all to be quiet. Did we have a choice? We all shut up.
"Hello? Abdul, it's me. Please I need you to help me with something. Is any of your trucks free? I want you to help me move some things to my house.
Eh….yes. From Jabi. Yeah. Mmmhhm….today. Ehen? That's fine. OK. I'll be waiting for your call." Then she ended the call.
Let me summarise this part.
Lady One made arrangements to move every single item from Michael's house to her house. Lady Two then informed us all that there was a Lady Four, who was pregnant for Michael. Cue in another round of angry screams, expressions of shock, disbelief, curses….you get the picture. They settled down to plan their revenge, while the rest of us listened with rapt attention.
The way I was feeling, I may join them sef. Michael….you no try! They exchanged numbers and Lady One, the angriest of them, was elected the chairman of the Revenge Committee. No one elected me, but I've appointed myself as the Official Cheerleader.
They'll be meeting again to discuss plans. Later this week, I'll return to the salon for updates. For now, I'll lie here in bed and contemplate the pros and cons of this single life.
The End.
But seriously…Michael!
And what is it with Abuja women and paying rent or giving men money for investments. I'm seriously shaking my head.
The real End.